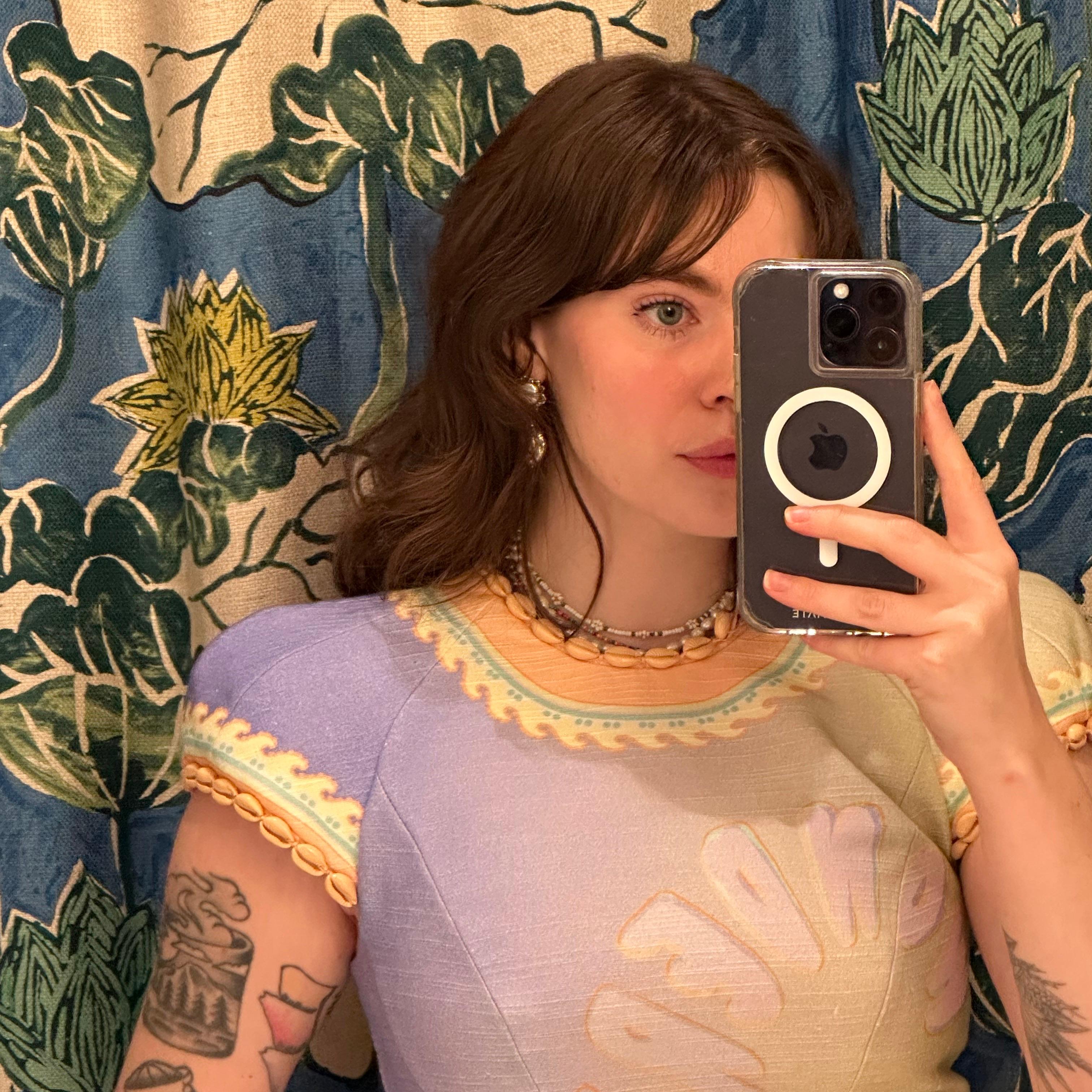 By Madolyn Schultz
Last updated 2 months ago
Madolyn Schultz is the writer of Crazy Salad, a newsletter where she discusses getting dressed, feelings, and of course, salads.
I am so delighted to be working with Marmalade to curate everything you need to make my favorite summer salad, Nicoise salad, and find the perfect fit to wear with it. All brands found on Marmalade are small businesses making this delicious, beautiful, and sustainable. All of my favorite things! Bon appetit!
Madolyn Schultz
For the salad
Inspired by Julia Child's recipe in Mastering the Art of French Cooking, Nicoise Salad combines all my favorite things. Tomatoes! Tinned Fish! Vinegar! Potatoes! Oh yes, and greens. It's not an "easy" salad to make, which makes it even more fun for me. It's beautiful, filling, and fresh. Perfect for summer evenings.
Terrific tinned fish
Scout was founded by an award-winning chef who has reinvented the world of tinned fish with their responsibly sourced fish. So flavorful! They make the perfect snack on their own or the perfect addition to your salad.
Vinegar crafted by food scientists
One of my favorite ways to dress up a meal is to use Acid League. For this salad, I drizzle the vinegar on the potatoes, tomatoes, and the base of the greens.
Founded in Dundas, Ontario, Canada
Statement ceramics
Wolf Ceramics makes gorgeous hand-made ceramics in such striking colors. I've been emotionally drawn to blue recently after reading Maggie Nelson's Bluets, and the Luna Plate in cerulean blue called to me.
Classic glassware
The! Perfect! Wine! Glass! It's dishwasher safe and also easy to hand wash which feels important if you enjoy a glass of wine every night. It's elegant and a little quirky, which is the absolute vibe!!
Table settings
Now, the table settings are your outfit. The tablecloth is your dress. Whether it's antique, hand me down, or from a designer you love, it's special and the centerpiece.
Hand-dyed Linens
Arles has the most beautiful hand-dyed linens. I'm particularly obsessed with the Burgundy and Ambar colors. A tablecloth makes the world of a difference in setting the mood for your dining experience. It's truly the little things.
Made in Buenos Aires, Argentina
Ocean-themed table accessories
Coming Soon is a home and gift design shop in Manhattan that has been a constant source of inspiration for me. Their curation of products is delightful. For me, no table is complete without an oyster.
What to wear
Finally, dress your actual body! There is something so ritualistic about getting dressed for dinner. Whether it's for a party or just for yourself, if you're making something beautiful to nourish your body, why not wear something beautiful as well?
Hostess-core
I have never met a brand that I loved more than Gohar. Aprons for your wine!?! Fried chicken candles!?! Lace kitchen gloves!?! Absolute perfection and everything that I want to be in life.
Outfits for hosting
Embroidered nursing dress for special occasions. An exquisite dress with beautiful embroidery that you can nurse in. Imagine pairing it with the right heels, it will be perfect for the evening or a special occasion.
Based in Philadelphia, PA