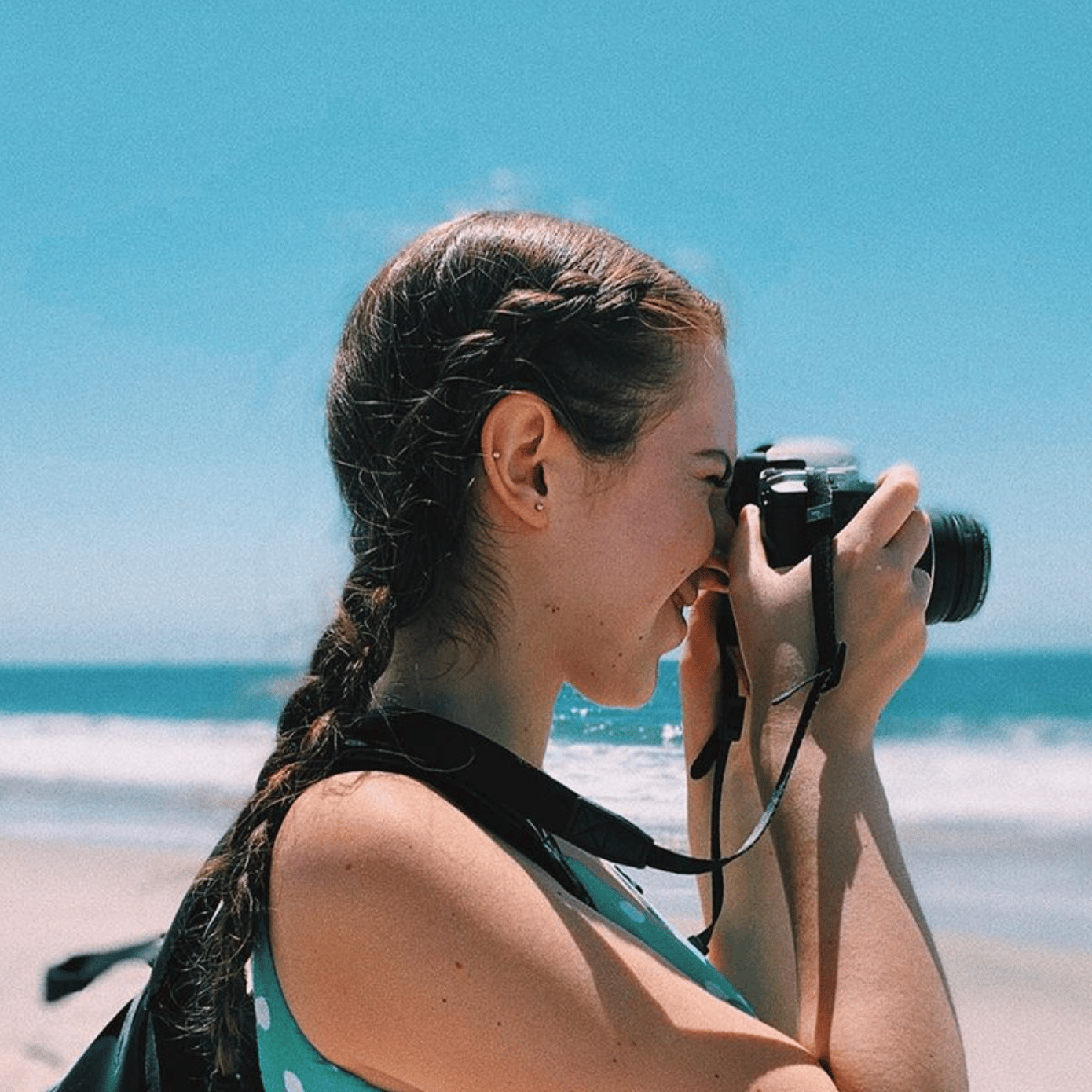 By Emily Kvitko
Last updated 9 days ago
Design Within Actual Reach
After 3D printing what would become Wooj's first Wavy Lamp, Sean Kim posted it on Instagram. "I was seeing if anyone who I knew wanted to buy one, and I think five of my friends bought one," he says. "Then a couple of people bought them, then a couple of influencers, and then it took off." Wooj has been featured by Apartment Therapy, Architectural Digest and New York Magazine.
Made in Brooklyn, New York
Investing in a brighter future
As a renter himself, David Okum understood the homework assignment: make a dangling-cord-less, renter-friendly plug-in sconce for those forbidden from hardwiring. "In designing LYNEA, we wanted a light that would become an architectural detail and be as close to hard-wired as possible," Okum says. "Unsightly visible wires being the opposite of hard-wired, LYNEA integrates the wire into the bent aluminum body. The result is a minimalist sconce that makes any wall more beautiful, all without making any holes."
Made in Los Angeles, California
Making the old new again
Made of vintage chimney sweeps, which were originally used as chimney cleaners, Umanoff Design's light pendants define designer Wendy Umanoff's love of abandoned antiques. The brand began as a column in RHome Magazine Wendy named "Repurpose This." After making a story on lighting, Wendy displayed the five light fixtures she made from repurposed materials at Strawberry Fields Flowers, where a buyer from Shades of Light noticed them and wanted to work together. Her first collection, "One of a Kind Finds," sparked the beginning of a lifelong relationship between the two brands.
Made in Richmond, Virginia
Lighting up a love of woodworking
Working closely with local makers, Worley's Lighting sources from a local machine shop, powder coating shop and porcelain shop. A linen shop in Pennsylvania makes the list, too. Shelli Worley dreamed up Worley's Lighting after honing her woodworking skills and wanting to indulge a love of interior design.
Made in Rock Hill, South Carolina
Light of the party
Featured in Architectural Digest, Domino, Los Angeles Times, The New York Times, Bon Appétit, Dwell and Wallpaper, Lostine has made its way through hotels and celebrity chef-owned restaurants including Pizzeria Beddia in Philadelphia, El Rey Court in Santa Fe, Rick Stein at Bannisters and Bannisters Port Stephens, a seaside getaway north of Sydney, Australia. The brand's Philadelphia studio and workshop is the hub of the business and where designs are prototyped and handcrafted.
Made in Philadelphia, Pennsylvania
Inviting in novel points of view
Featured in Dezeen, Architectural Digest, Remodelista, Interior Design Magazine, Forbes, Sight Unseen, Domino, Dwell, Vogue, Hypebeast, GQ and Hunker, In Common With comprises an eclectic family of glassblowers, ceramicists, metalworkers and engineers around the world. The brand was founded by Nick Ozemba and Felicia Hung years after the two met on the first day of their freshman year in the furniture design program at RISD.
Based in Brooklyn, New York